Ingrid Apgar and Spencer Ratanavahn in "Multiverse". Photo by Shreya Biswal.
︎︎︎ Producer, The Gallatin Arts Festival

April 2019

1 Washington Place, New York, NY
The Gallatin Arts Festival is a week-long, community-wide celebration of the unique artistry and interdisciplinary scholarship of students at the Gallatin School. The festival features student work and serves as a springboard for action and discussion through the creation and presentation of work and ideas.

Kristin Horton, Artistic Director
Keith Miller, Visual Arts Advisor


PRODUCERS' STATEMENT

---
We invite you to join us on this week-long journey to forge new paths and explore performing arts terrain beyond traditional borders and genres. Throughout this week, you'll encounter works that interrogate how our bodies inhabit space, respond to sound, and contend with the legacies we inherit and create.
Our interdisciplinary artists work within and outside of conventional forms of dance, theatre, music, and performance art, bringing you works which include physical installations, artificial intelligence, the natural world, and more. From musical comedy to performative research projects, GAF 2019's artists boldly investigate how we've come to be who we are and where we are, embracing the tensions that emerge from our constantly-evolving selfhood and refusing to shy away from difficult realities.
In the words of writer Toni Cade Bambara, "The role of the artist is to make the revolution irresistible." For us, this means art for revolution and art as revolution. This means a reverence for the process. This means art that both expands and dismantles genre. This means art that pushes against spatial limitations. This means art that engages in acts of radical imagination. This means art that envisions alternate futures.
We hope that the pieces in this year's festival spark inquiries into what it means to be a spectator of performance and how your presence as an audience member enlivens the work of these dedicated artists. We can't wait to engage with the conversations, questions, and ideas that these galvanizing performative works will inspire as our artists explore alternative ways of seeing and being in this world together. We hope you enjoy the festival!
– GAF 2019 Producers: Cheryle Chong, Maria Sofia Hernandez, Mouli Ghosh, Elinor New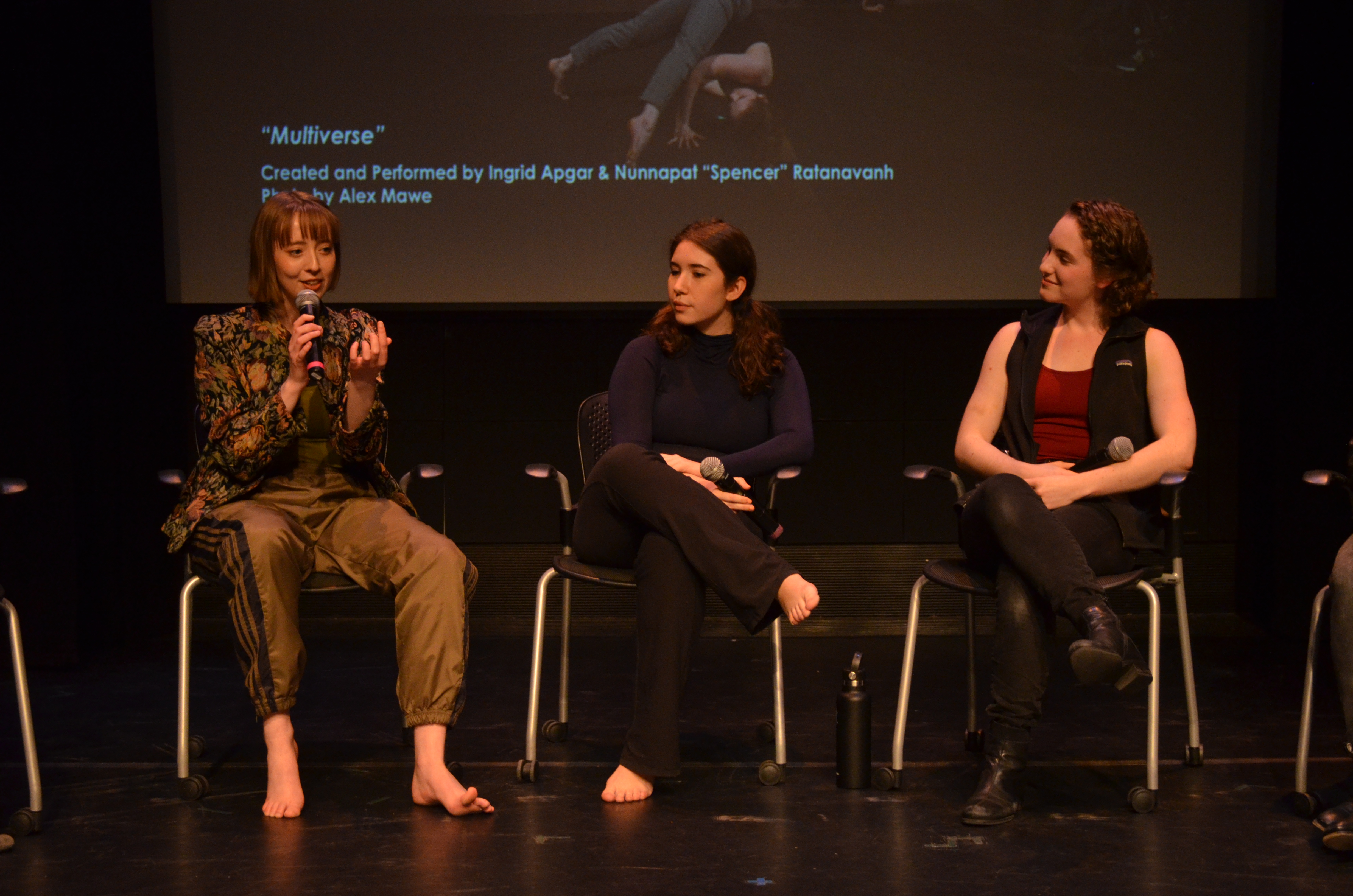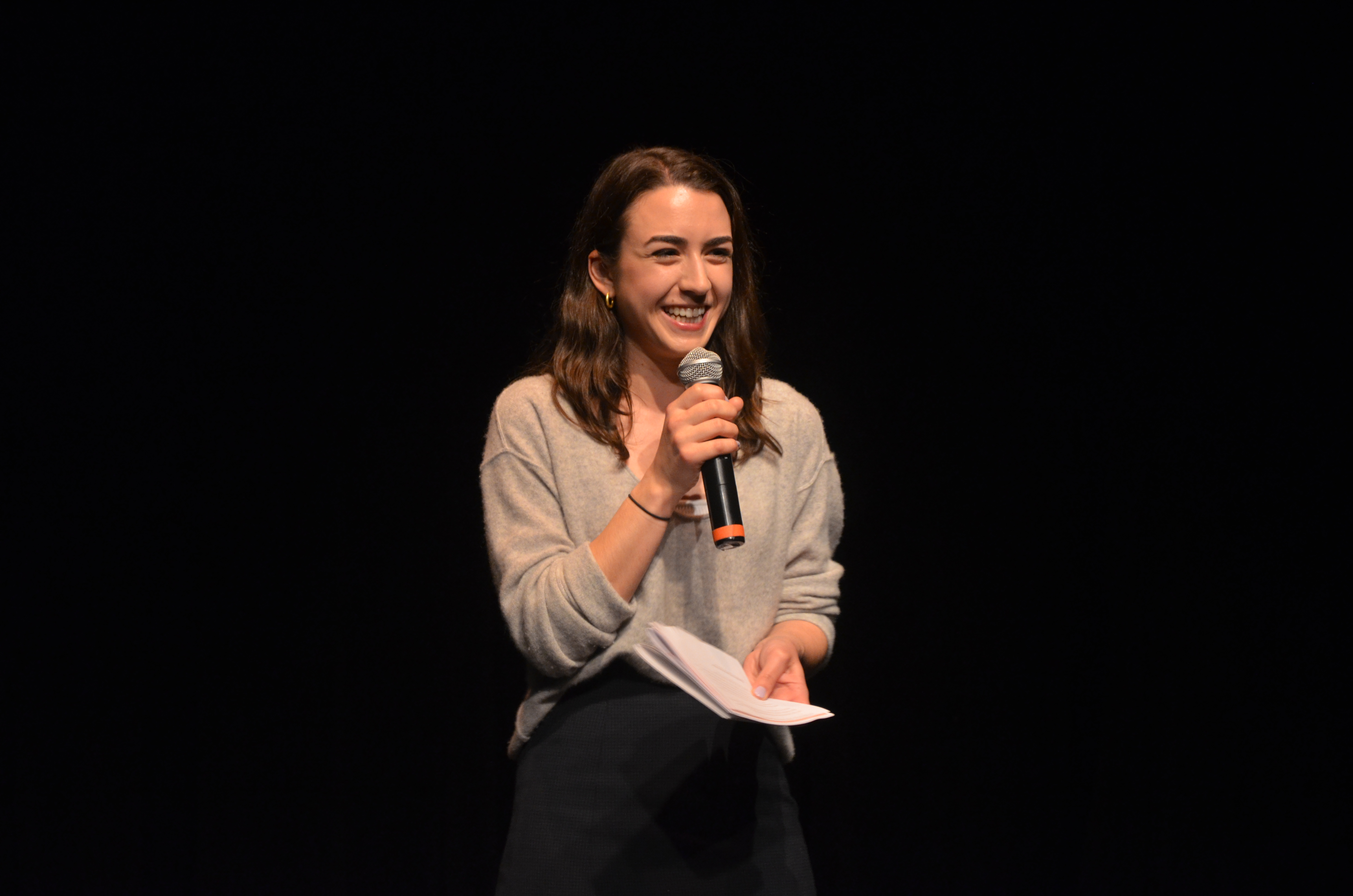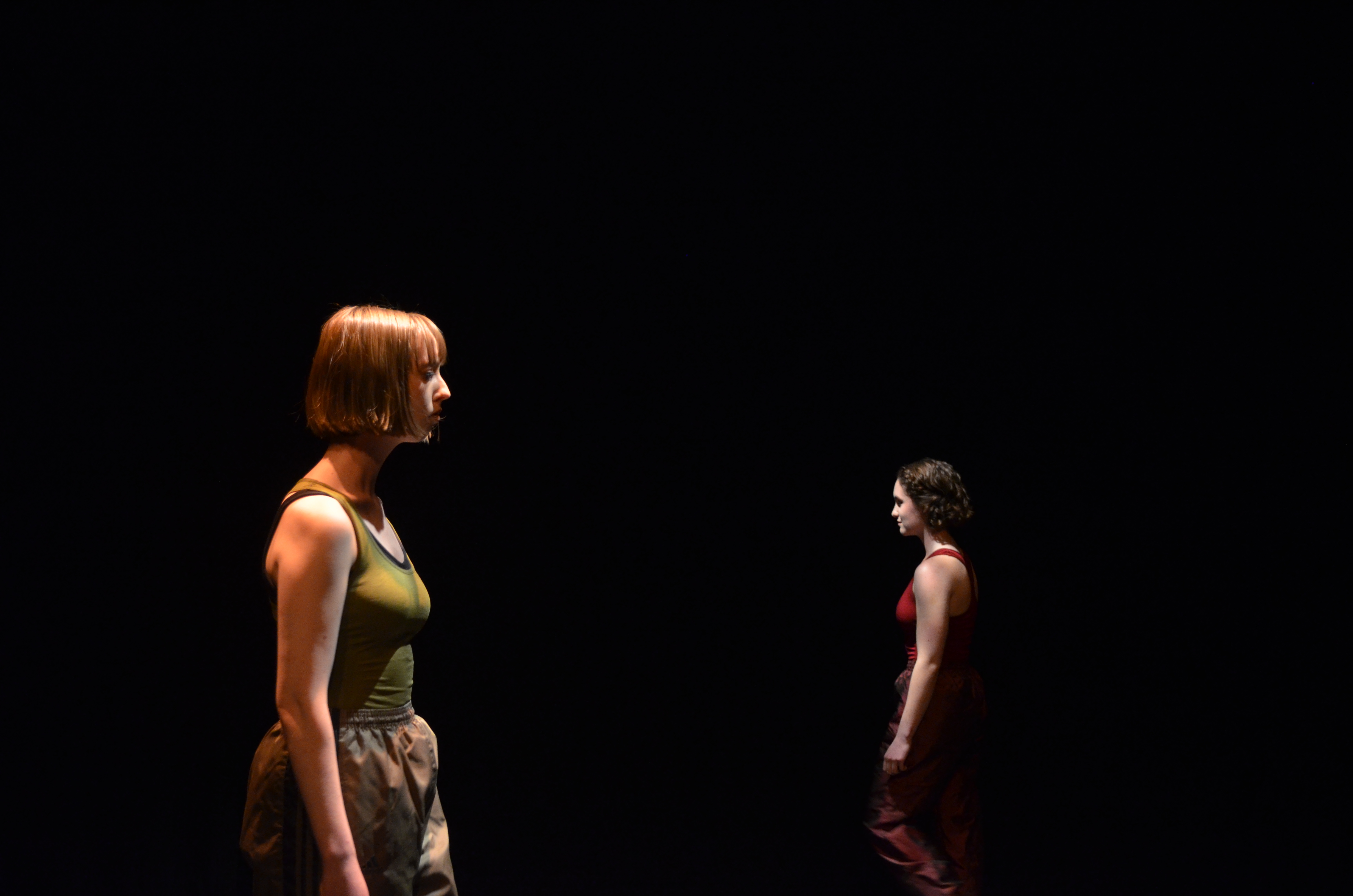 ---
Multiverse


Ingrid Apgar & Nunnapat "Spencer" Ratanavahn


Installation & Performance • sublimity as manifested through unseen parallel universes. Can physics and ideas of the infinite be told onstage, or can they even be comprehended at all?


Nebula


Lauren Wootton & Ingrid Apgar

Movement piece & immersive audio score • two bodies in a nebula—a vast cloud of dust, gas, and plasma that has the slow potential to coalesce and collapse into a star over millions of years • slow gravity of planetary matter • subtle process of circular becoming

Molecular Movement


Sylvia Coopersmith & Dancers

Dance • how "scoring" DNA replication could be simultaneously artistic and direct • The very specific ways in which molecules dance and interact with one another forecasts our inner and outer worlds.

S.T.E.A.M. Talkback


Moderated by Professor Cyd Cippola • Featuring: Ingrid Apgar, Spencer Natanavahn, Sylvia Coopermith, Lauren Wootton & Blair Simmons


Special Event • discussion on intersections of science, technology, engineering, art, and mathematics


Thinking-Moving Poems: In Meditation/ Intervention


Ayaka Fujii


Performance • an assemblage of movement and poetry • explores slowness, looseness, and space within the internal and external landscape...the kind of time that lives deeply in the body • curious about the ways in which our conception of the "everyday" can subvert a system of power.

Ometer


Sophia Isidore & Dancers


Performance • a dance piece that functions as a system of measurement. Movements are sourced from the lengths, spans, and dimensions of the body parts of the performers • alternate systems of measurement that can make our sense of space more "human"

Update


Michael De La Flor & Company (co-produced with Maria Sofia Hernandez)

Devised Immersive Performance Ritual • visitors become the multilayered synesthetic environment of the virtual rendered physical. A living landscape born at the nexus of space, performer, spectator, and technology, we invite audiences to roam the strange joys and familiar discord of our collective lives subsumed by the internet, to lose themselves in an unpredictable world of our own creation.

Responding Vibrations


Emma Forstenhausler


Interactive sound- and movement-making performance exhibition • Inspired by the auditory-tactile phenomenon of autonomous sensory meridian response and its uses for stress relief and relaxation • expands into a moving play space that takes this effect and makes it visible and kinesthetic through movement in space • invites participants to practice sensory attunement and explore complementary rhythms in community presence